This article covers new product enhancements included in our April 4, 2023 release.
✨ = User Requested Feature
✨Messages: Unlink Emails from within Message Folders
With this latest release users are now able to unlink an email from a case in their message inbox. This action will unlink the entire email thread and any associated attachments from the case.

✨Messages: Reassign Emails
A new action on messages allows users to easily reassign an email attached to one case to a different case. A new, 'Reassign to another case option' is now available on emails that have been linked to a case - from both the inbox and from the case file activities table. Users are able to choose an alternate case which will reassign the specific email activity to this new case.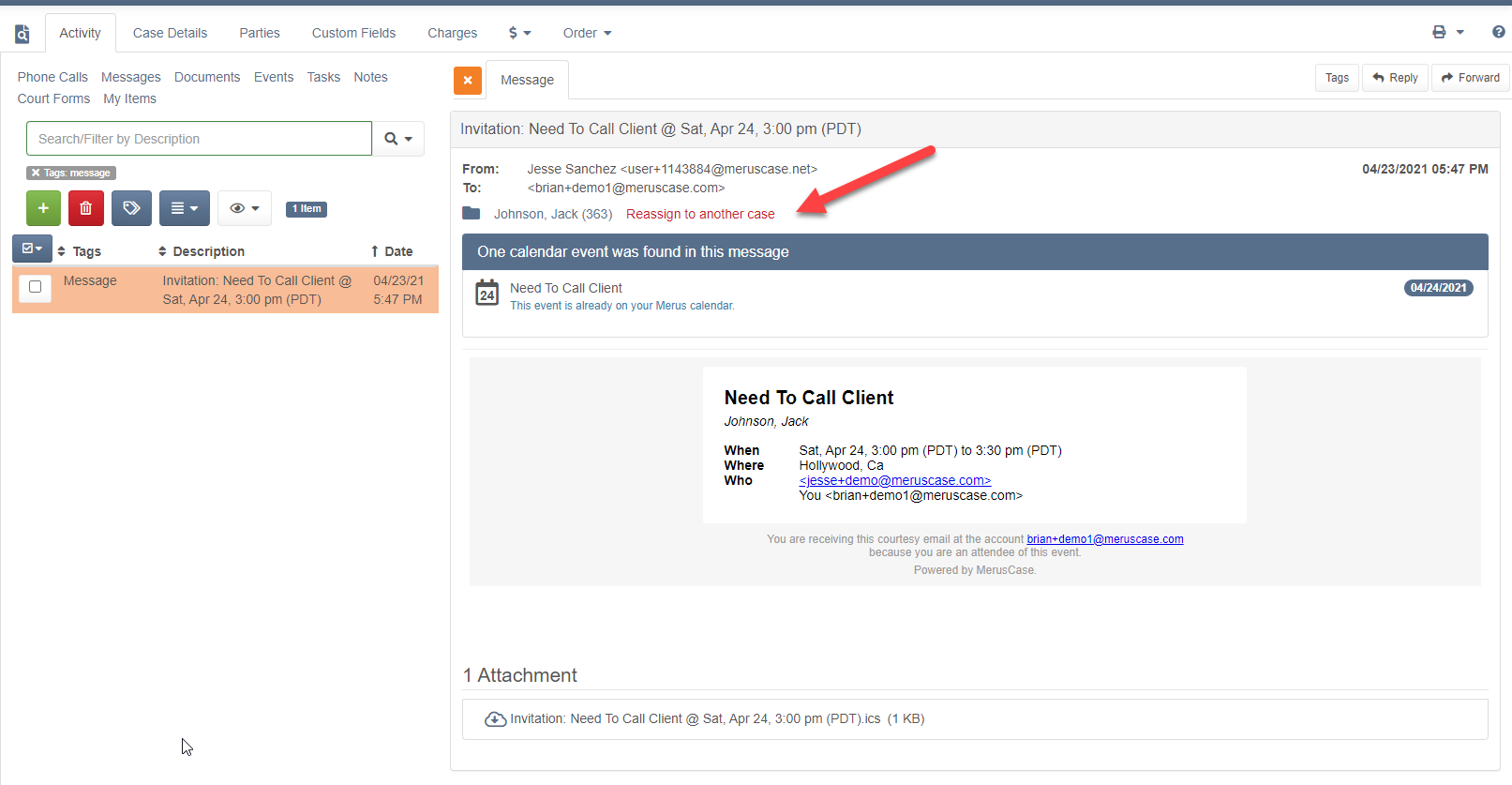 Task Sort Order
Tasks are now sorted, by default, in ascending order by due date.
Events
Addressed an issue in Events with Browse Firm Events > Print Agenda View that would only display time in Pacific Standard/Daylight Time. This issue only impacted users that were not in the Pacific time zone. All times now display based on the appropriate time zone of the user.