Submitting Your Application
You're just a few simple steps away from getting started with MerusPay. Our system will lead you through the process - just follow the instructions below to get started!
Getting Started - Filling out the Application
Navigate to Tools & Settings > Payments Application.
Click on the Activate for Free button.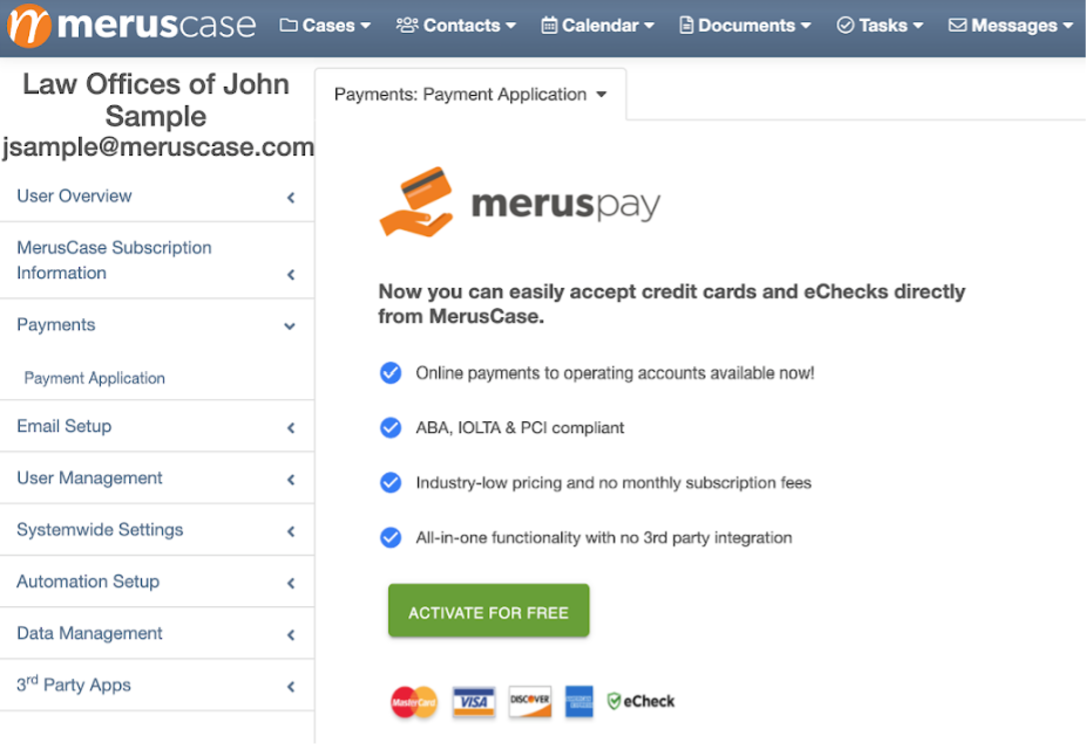 Fill in the required fields for Business Details and click Next Step.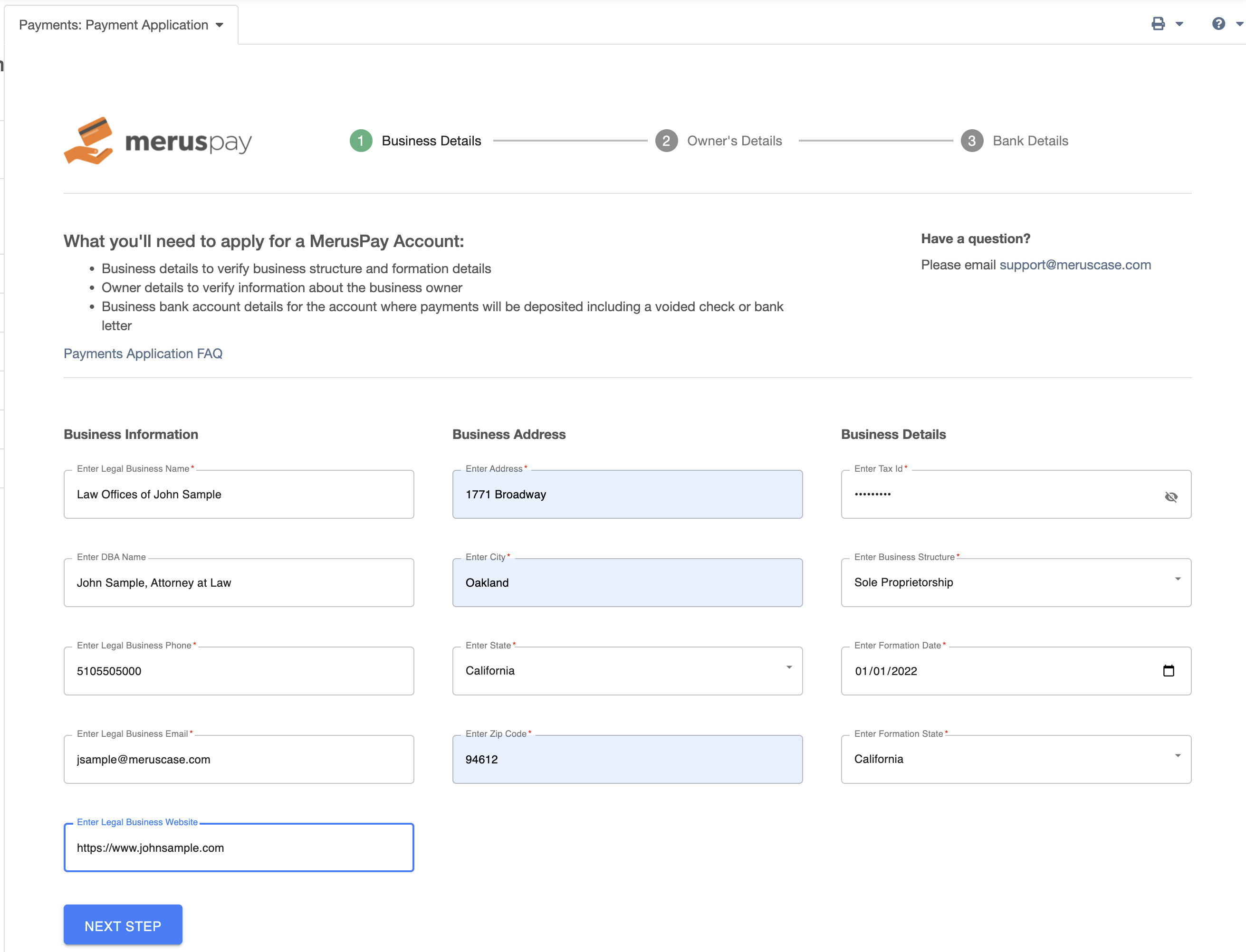 Fill in the required fields for Owner's Details, upload a government issued ID, and click Next Step.

Add your Operating Account Details.
Note
The system currently requires that an Operating Account be selected as the Merchant Account.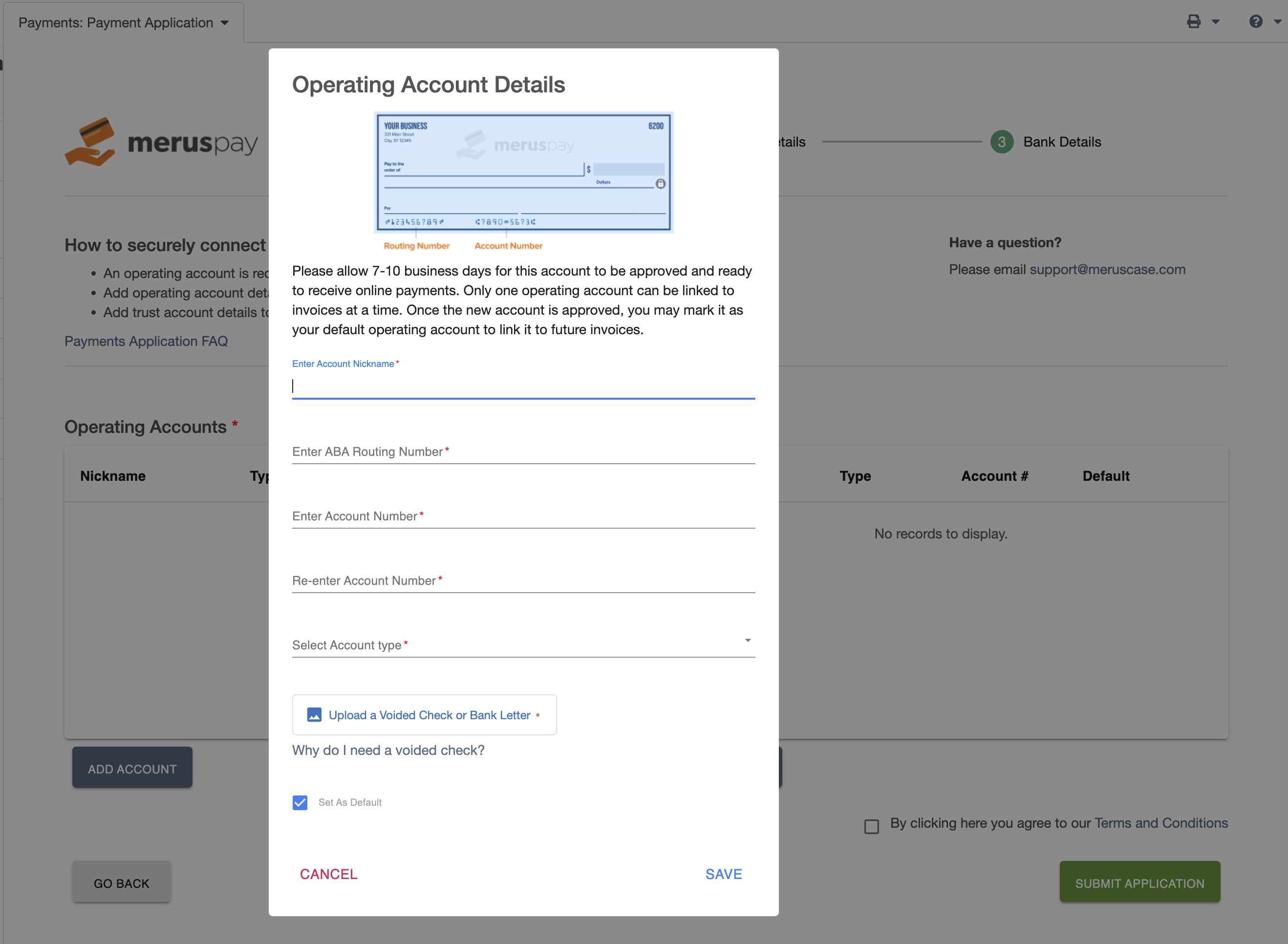 Optional: Add your Trust Account Details.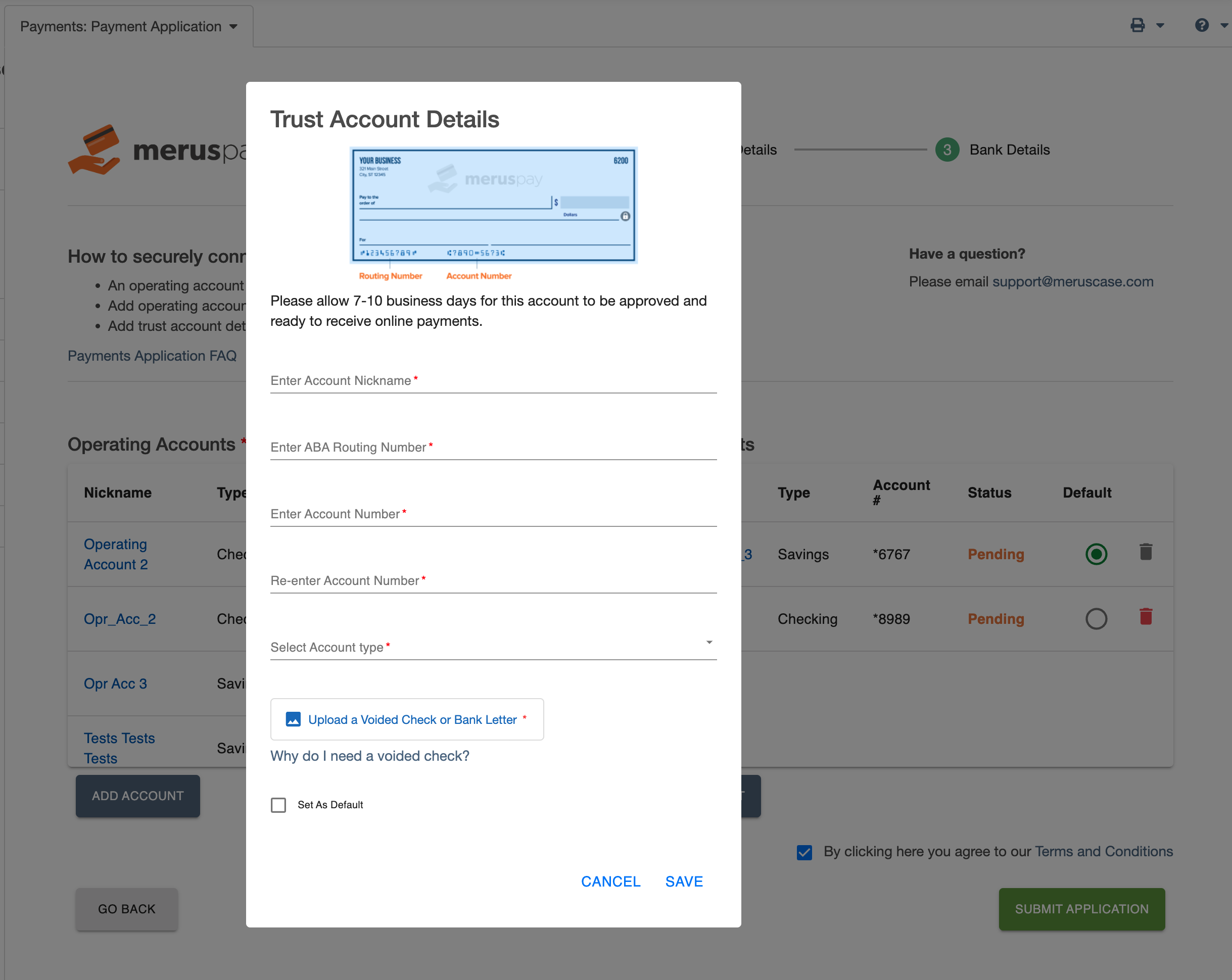 Click on Submit Application, and wait for your approval!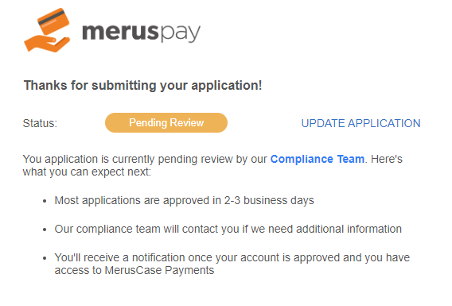 Immediately after submitting your application, you'll receive an email confirming the application and pending status.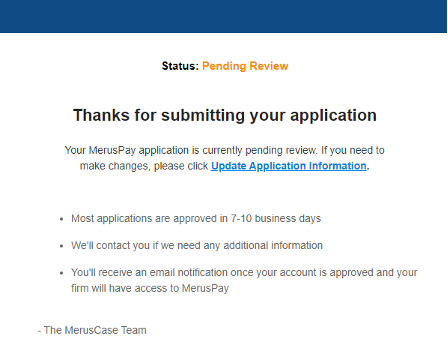 Please Note:
You will need a US bank account and a continental US business address in order to apply for/use MerusPay.
A valid form of ID is required. (U.S. Driver's License, State ID, U.S. Passport, Military ID, etc.)
Your business address cannot be a P.O. Box - it must be the physical location of your business.
Sole Proprietors should enter their SSN in the Tax ID field.
If you do not have a voided check - a bank letter or statement will suffice. This is required for each account, in order to verify ownership. A bank letter contains all of the following - an official bank letterhead, including the business name, full routing and account numbers, and is signed by a bank representative.
During this process you may receive outreach from our Compliance team regarding details of your application.
---
What Happens Next?
You will receive a confirmation email once you have completed/submitted your application. At that point, it will be "under review" by our compliance team. If they have any additional questions, you will receive additional emails requesting updated information - if necessary. The review process takes between 7-10 business days (typically sooner) and once we approve your firm, you'll be notified immediately. From that point, you're on MerusPay!
---
Updating your Application
If you need to make an update to your application, simply click on the Update Application link in the Payments Application page or confirmation email.