Microsoft OAuth
The following article describes how to sync your Microsoft email account with MerusCase.
After logging into your MerusCase account, select "Tools and Settings" in the top right corner.
Select "Email Setup."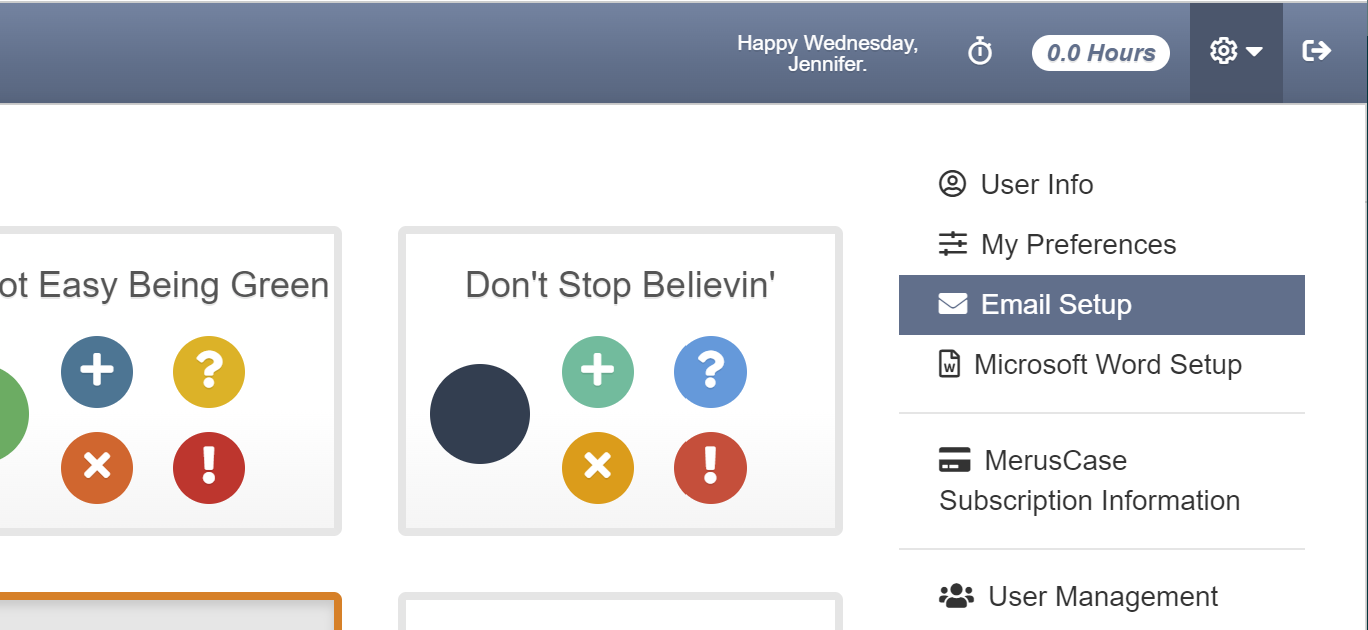 Step 1: Once inside the Email Setup Page in MerusCase, you will select "Microsoft" as the Account Type and confirm your user/login name. Click "Next"
Step 2: You'll be prompted with a message that will redirect you to grant access to MerusCase. Click "Go to Microsoft"
Step 3: You will be redirected out of MerusCase to Microsoft, where you will sign in and agree to the terms as well as grant permissions to MerusCase. Click "Accept"
Once permission is granted, you will be directed back to MerusCase. We receive an authentication code, which we will convert to tokens that we can use to send or fetch your mail. You'll receive a confirmation box at the top of the screen that confirms authorization was successful.
Please note: There are tabs at the top of the Email Setup screen for both incoming email (inbound) and outbound email. You will need to repeat these steps for each one (inbound and outbound). After that is finished, your Microsoft email account will be fully synced with MerusCase!