The features available under the new MerusCase Subscription Information page allow for better management of your firm's MerusCase user licenses and subscription renewals. In addition to having the power to increase your license count at any time, you'll have the option to enroll in automatic payments — making overdue invoice notifications and service interruptions a thing of the past. To take full advantage of these features, navigate to Tools & Settings (the gear icon in the top right corner) > MerusCase Subscription Information, and follow the available prompts.
Account Info & Billing Info
This is the default tab under your MerusCase Subscription Information settings. From the Account Info & Billing Info tab, you can update the contact and billing information required to process payments on your firm's invoices. You can also view the most recent invoices for your firm, in addition to any outstanding balance you may have on your account.
Account Holder Information: This form allows you to keep your invoicing contact information up to date. Any changes made to this area will automatically update in our accounting team's records to facilitate invoicing and any required communication.

Account Status: This widget allows you to see any outstanding balance for your account and can display a table listing your most recent invoices. You can click on the Control Column in order to open invoices in a separate tab to view more details or reconcile any amount due.

Billing Information: From here, you can edit the payment method you have on file for your firm. You may also adjust billing information, or change payment methods, when paying individual invoices.

Enable Automated Payments: This button underneath the Billing Information form allows you to enable automated payments for your account with just two clicks. The button will instead be labeled "Disable Automated Payments" if you have already enabled automatic billing for your firm.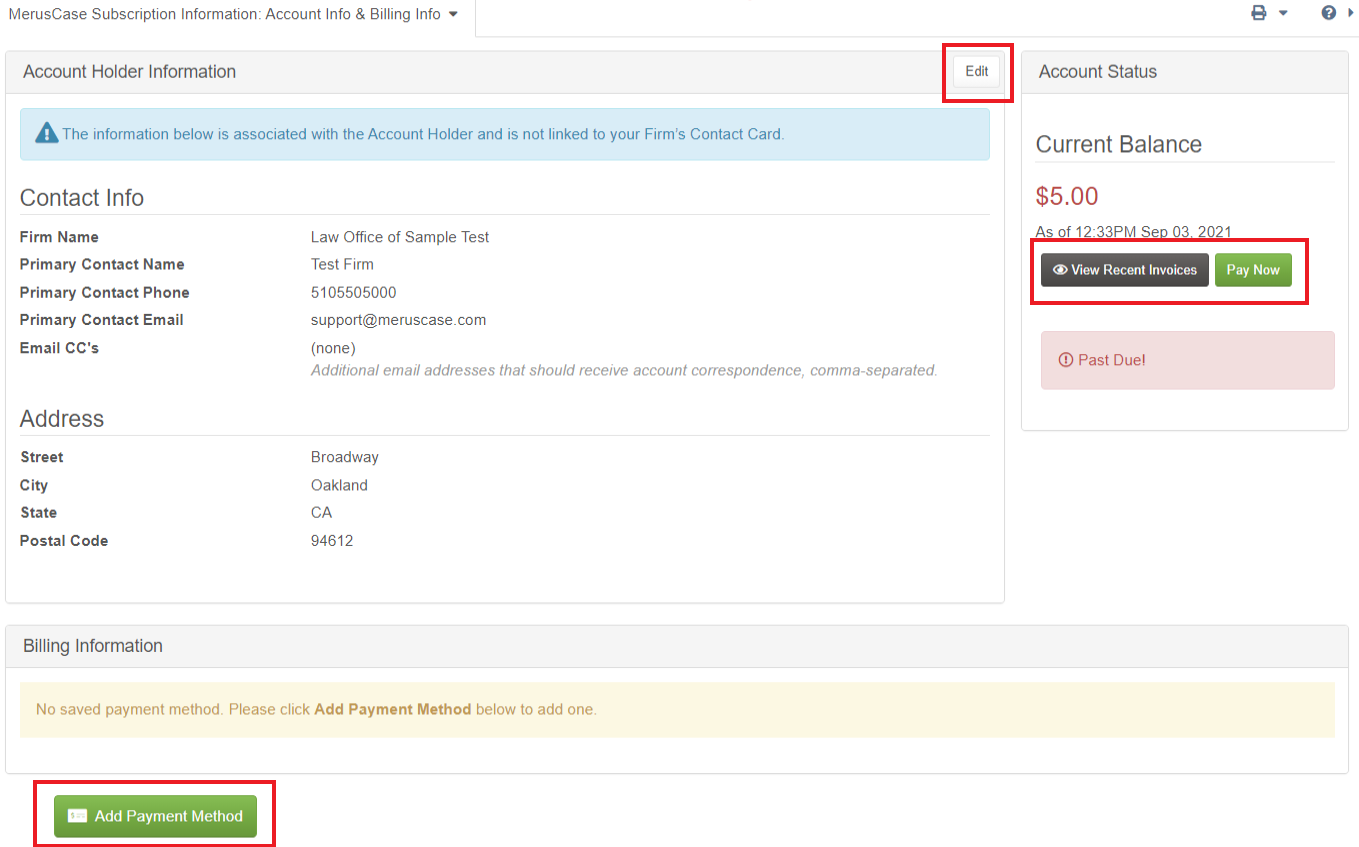 Subscription Settings
You can use the form on this tab (entitled "Manage Your Firm's Subscription") to modify your firm's license count. Your firm's next renewal date and active user count will be clearly displayed for your convenience. From the Subscription Settings tab, you may add software licenses to your MerusCase account at any time to allow for a larger number of active users.
If you want to add just 1 license, click on the Add License button on the bottom right hand corner.
If you want to add multiple licenses, or downgrade your license count, click on the Edit button on the top right hand corner.
If you wish to decrease your firm's number of licenses, you may request to drop your firm's license count before your firm's next renewal period, but the decrease will not go into effect until the new subscription period. Additionally, you must always deactivate the unneeded users before you can downgrade your license count.

To add more than 1 license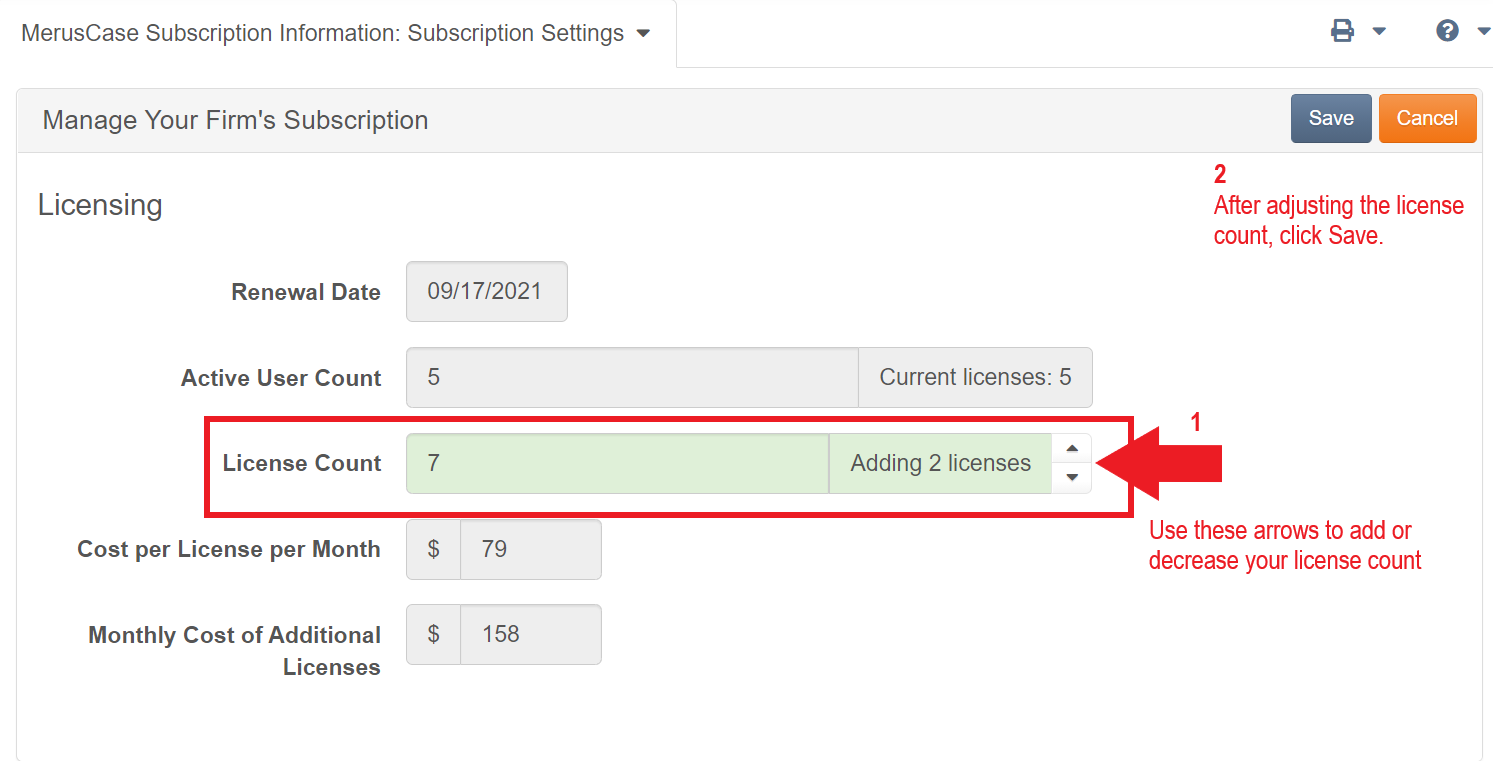 Example of decreasing your license count