Every firm administrator has access to reset a member of their firm's password.
1. Go to Tools & Settings (gear icon) in the top right corner, and click User Management.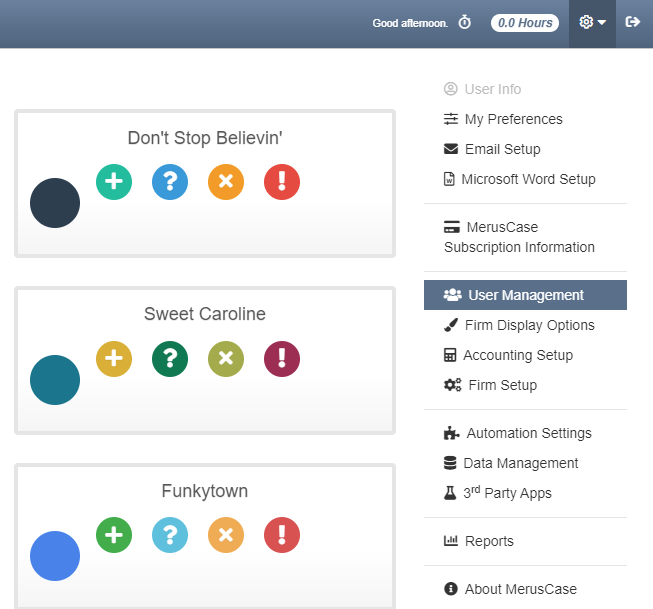 2. You will see the user list. Filter for the active user. After clicking the User, click Edit > Reset Password.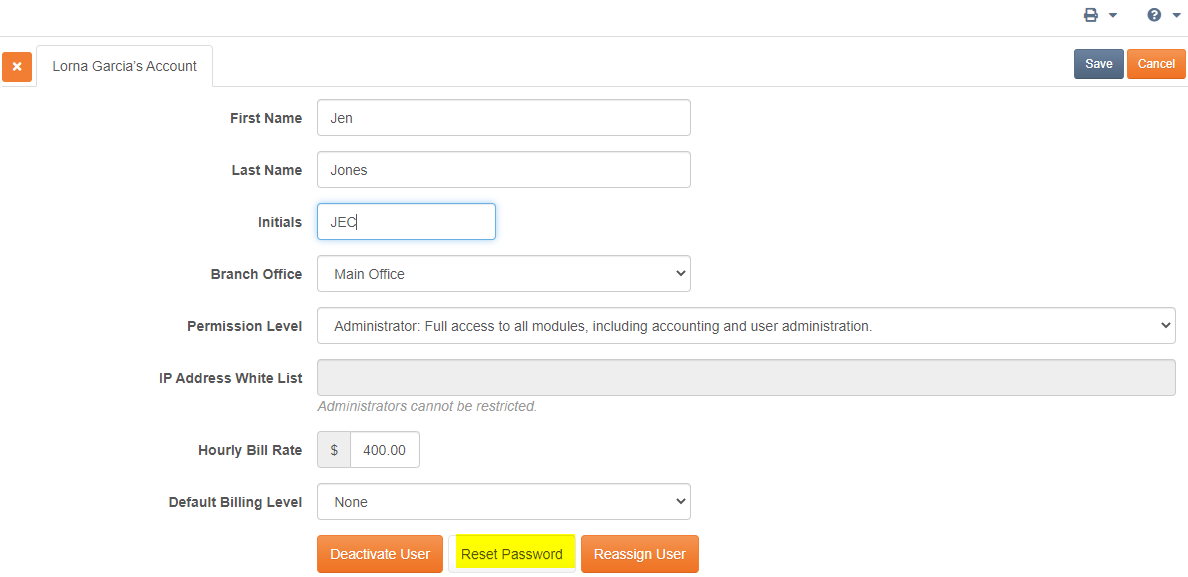 Upon clicking Reset Password, MerusCase will send a system generated email to the user's email address on record (i.e. their username) with a temporary password. Once the user has received this email, they should be able to login using their username and that temporary password. Upon successfully logging in, the system will prompt the user to reset their password to something more permanent.
*In the event that the person's MerusCase username is not a valid email address, please contact support@meruscase.com and our team will manually reset the password for you.